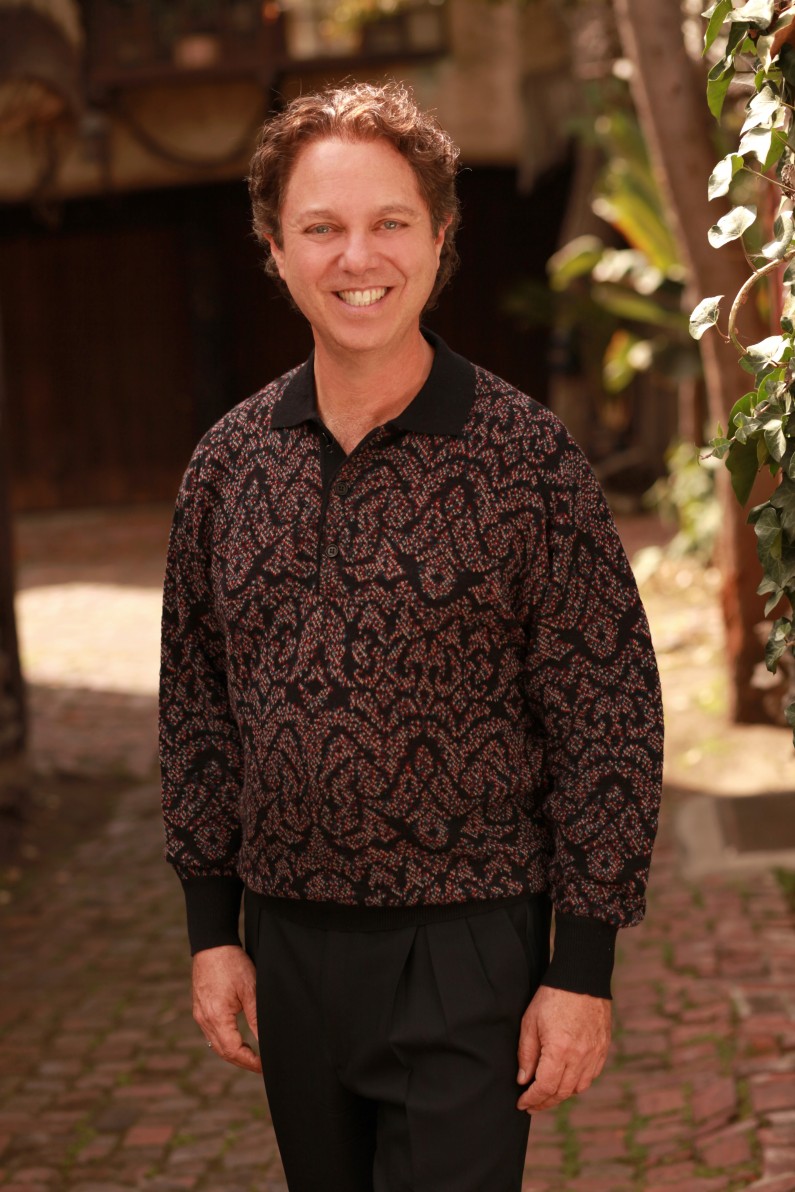 Download Operatic Roles, Operatic Concert Repertoire, and Concert Repertoire.
OPERATIC ROLES
Donizetti:
Lucia di Lammermoor: Enrico
I Puritani: Riccardo
Gounod:
Faust: Valentin
Leoncavallo:
I Pagliacci: Tonio
Mascagni:
Cavelleria Rusticana: Alfio
Puccini:
Le Villi: Guglielmo
Tosca: Scarpia
Madama Butterfly: Sharpless
Il Tabarro: Michele
Gianni Schicchi: Schicchi
R. Strauss:
Elektra: Orest
Verdi:
Un Ballo in Maschera: Renato (Ankarström)
I Due Foscari: Francesco Foscari
Macbeth: Macbeth
Otello: Iago
Rigoletto: Rigoletto
La Traviata: Germont
Il Trovatore: Conte di Luna
Wagner:
Tannhäuser: Wolfram
OPERATIC CONCERT REPERTOIRE
Berg:
Wozzeck:  Wir arme Leut! / Tanzt Alle; tanzt nur zu
Bizet:
Carmen:  Votre toast
Donizetti:
Don Pasquale:  Bella siccome un angelo
Korngold:
Die Tote Stadt:  Pierrot's Tanzlied?
Giordano:
Andrea Chénier:  Nemico della Patria?
Gounod:
Faust:  Avant de quitter ces lieux
Leoncavallo:
I Pagliacci:  Il Prologo
Zazà:  Zazà, piccola zingara
Mascagni:
Cavelleria Rusticana: Il cavallo scalpita
Massenet:
Hérodiade:  Vision fugitive
Moore:
The Ballad of Baby Doe:  Warm as the Autumn Night
Mozart:
Le Nozze di Figaro:  Hai gia vinta la causa
Die Zauberflöte:  Der Vogelfänger bin ich ja
Die Zauberflöte:  Ein Mädchen oder Weibchen
Offenbach:
Les Contes d'Hoffmann:  Scintille diamant.
Ponchielli:
La Gioconda:  Ah! Pescator
Puccini:
Edgar:  Questo amor, vergogna mia
Le Villi:  No! possibil non è
Madama Butterfly:  Scegliemmo quest'ora mattutina
La Fanciulla del West:  Minnie, dalla mia casa son partito
Il Tabarro:  Nulla! Silenzio
Gianni Schicchi:  Ah! Vittoria! Vittoria!
Rimsky-Korsakov:
The Tsar's Bride:  Boyar Gryaznoy's Aria: S Uma Neydyot Krasavitsa
Rossini:
Il Barbiere di Siviglia:  Largo al factotum
Stephen Schwartz:
Séance on a Wet Afternoon: You didn't know her
Verdi:
Un Ballo in Maschera:  Eri tu che macchiavi
Don Carlo:  Per me giunto
I Due Foscari: Eccomi solo alfine. O vecchio cor…
Falstaff:  È sogno? O realtà?
La Forza del Destino:  Urna Fatale
Macbeth: Pietà, rispetto, onore
Otello:  Credo in un Dio
Rigoletto:  Cortigiani
Rigoletto:  Pari siamo
La Traviata: Di Provenza il mar
Il Trovatore:  Il balen de suo sorriso
I Vespri Siciliani:  In braccio alle dovizie
Wagner:
Tannhäuser:  Als du in kühnem Sange
Tannhäuser:  Blick' ich umher
Tannhäuser:  O du mein holder Abendstern
Scenes and ensembles:  Carmen, Cavelleria Rusticana, The Merry Widow, Le Nozze di Figaro, Così fan Tutte, Die Zauberflöte, Madama Butterfly, La Bohème, Il Tabarro, Il Barbiere di Siviglia, Die Fledermaus, La Traviata, Il Trovatore, Aida, Falstaff, and Tannhäuser.
CONCERT REPERTOIRE
Songs and Song Cycles with Orchestra
Samuel Barber:
I Hear an Army.  Op. 10, No. 3
Nocturne.  Opus 13, No. 43
Sure on this shining light.  Opus 13, No. 3
Edward Elgar:
Sea Pictures, Opus 37  (5 songs)
Henri Duparc:
L'invitation au voyage
Jacques Ibert:
Chanson du Don Quichotte  (4 songs)
Trois Chanson de Charles Vildrac  (3 songs)
Gustav Mahler:
Kinder-totenlieder  (5 songs)
Lieder eines fahrenden Gesellen  (4 songs)
Das Lied von der Erde
Maurice Ravel:
Deux Mélodies Hébraïque (2 songs)
Chanson hébraïque  (In Yiddish)
Cinq Mélodies Populaires Grecque (5 songs)
Don Quichotte à Dulcinée  (3 songs)
Richard Strauss:
Ruhe meine Seele.  Opus 27, No. 1
Cäcilie   Opus 27, No. 2
Heimliche Aufforderung. Opus 27, No. 3
Morgen.  Opus 27, No. 4
Ich trage meine Minne.  Opus 32, No. 1
Traum durch die Dämmerung. Opus 29, No. 1
Zueignung.  Opus 10, No. 1
Oratorios and Symphonic Works with Chorus
J.S. Bach:
Mass in B minor
St. Matthew Passion
Ludwig van Beethoven:
Symphony No. 9 (Choral)
Johannes Brahms:
Ein Deutsches Requiem, Opus 45
Gabriel Fauré:
Requiem, Opus 48
Felix Mendelssohn:
Elijah
George Frideric Handel:
The Messiah
Ralph Vaughan Williams:
A Sea Symphony
Show Tunes, Popular Songs and Songs of Napoli
Cardillo:
Core'ngrato
Gastaldon:
Musica Proibita
Di Capua:
O Sole Mio
De Curtis:
Tu, ca nun chiagne
Drigo:
Serenade
Leoncavallo:
Mattinata
Rogers & Hammerstein:
Some Enchanted Evening
This Nearly Was Mine
No Other Love
Younger Than Springtime
If I Loved You
Soliloquy
I Have Dreamed
Oh What a Beautiful Mornin'
Learner & Loewe:
They Call the Wind Mariah
If Ever I Would Leave You
I Still See Alissa
Get Me To The Church On Time
With A Little Bit Of Luck
Randy Newman:
Cowboy
Mitch Leigh:
The Impossible Dream
Man of La Mancha
James van Heusen:
All The Way
Burton Lane:
Come Back to Me
Stephen Sondheim:
Epiphany from Sweeney Todd
Send in the Clowns